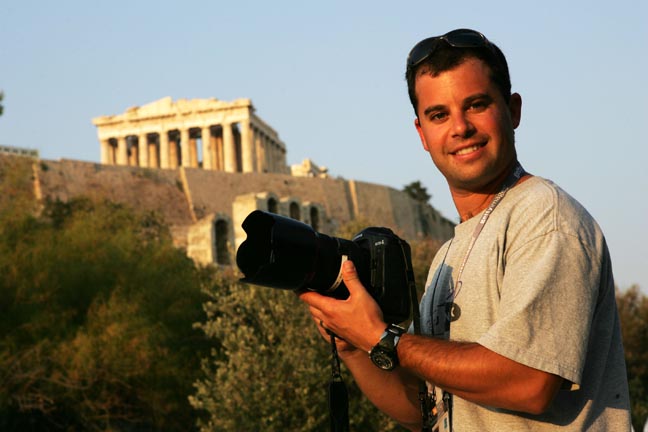 Jamie Squire is a Kansas City-based editorial and commercial photographer specializing in sport. His assignments have taken him all over the world and to almost every one of the 50 states. Jamie has covered many top international events for Getty Images including Superbowls, World Series, NBA and Stanley Cup Finals, Golf and Tennis Majors, Kentucky Derbys, World Cup Soccer, and 6 Olympic Games. He often shoots on assignment for specific editorial clients such as the New York Times, Los Angeles Times, Chicago Tribune, ESPN Magazine, Time, and Sports Illustrated. He has done commercial and advertising work for major corporations including Coca Cola, Nike, Reebok, and USA Network.
Jamie's work has garnered numerous awards throughout the industry including selections into the Communication Arts Photo Annual, first prize in the documentary picture story category awarded by the New York Press Photographers Association, and first prize in the sports action and sports feature story categories awarded by the White House Press Photographers Association. In 2003, he was chosen to participate in the America 24/7 book project, a one-week photographic exploration into daily life in America.
Jamie graduated from Emory University in Atlanta, GA with a Liberal Arts degree in May of 1995. Throughout college he photographed for publications such as The Atlanta Journal/Constitution and Sports Illustrated, and assisted for celebrity wedding photographers Monte Zucker and Denis Reggie. In September of 1995, he joined Allsport Photography, now a part of Getty Images.

Jamie currently resides in Overland Park, Kansas with his wife, Mindi, five-year-old daughter, Samantha, and two-year-old son, Drew.